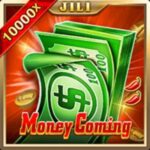 Money Coming Slot Review & Free Demo
Money Coming Slot is a new online casino slot by JILI Games, read our latest slot review on how to play Money Coming Slot and play money coming demo for free below.
 Lets explore to the exciting world of Money Coming Slot Game, where thrilling spins and big wins await! Money Coming Slot Game is a popular online casino game that offers a unique and captivating gameplay experience.
 With its impressive graphics, engaging features, and potential for substantial rewards, Money Coming Slot Game has gained a dedicated following among casino enthusiasts.  
Check out more: Superace88 online slots Philippines
Money Coming Slot Details & RTP
| | |
| --- | --- |
| Software | Jili |
| Slot Type | Video Slots |
| Paylines | Single |
| Reels | 3x3 |
| Min Coins Size | 1 |
| Max Coins Size | 100 |
| RTP | 97% |
How to Play Money Coming Slot
Learn how to play Money Coming Slot by following the instructions in our guide below, included understanding the game mechanics, placing your bet & paylines and spinning the reels.
1. Understanding the Game Mechanics
The game introduces a unique concept with a special reel on the right side, offering players the opportunity to land interesting rewards when creating winning combinations on the payline.  
2. Placing Your Bet and Paylines
To begin playing Money Coming Slot Game, you can invest a minimum of 1 peso and a maximum of 100 pesos. The amount you choose to bet will determine the available rewards. 
The paytable in Money Coming Slot Game provides valuable information about the payouts for different winning combinations. It displays the rewards corresponding to each symbol and can help you strategize your gameplay.
System Settings
Money Coming Slot Game allows you to customize certain system settings according to your preferences. These settings may include audio options, game speed, or other adjustable features to enhance your gaming experience.
3. Spinning the Reels
Once you have adjusted your bet and familiarized yourself with the paylines and game settings, it's time to start spinning the reels. Simply click the "Spin" button, and the reels will begin to rotate. Watch closely as the symbols align on the payline, and if you're lucky, you'll create winning combinations that can lead to substantial cash rewards.
Check out more: Superace88 online fishing Philippines
Games Features of Money Coming Slot
You should discover the game features of Money Coming slot , included wild symbol, scatter free game, special wheel and respin. Ready to explore further? Let's dive in and see each of them below!
1.Wild Symbol
Money Coming Slot Game features a special symbol known as the wild symbol. This symbol, represented by the multiplier wheel, acts as a substitute for other symbols on the reels. 
2.Scatter Free Game
While Money Coming Slot Game does not offer free games in the traditional sense, it does provide an exhilarating feature known as the Scatter Free Game. By landing specific scatter symbols, you can unlock the exciting Lucky Spin feature. There are two types of scatter symbols in the game:
Green Scatter: To unlock the green scatter, you need to place a bet of more than 5 Pesos. Once triggered, it grants you the opportunity to enter the Lucky Spin feature.

Red Scatter: To unlock the red scatter, you must place a bet of more than 50 Pesos. The red scatter not only increases your chances of accessing the Lucky Spin feature but also enhances the reward multiplier. This means that your potential winnings can be significantly amplified.
3.Special Wheel
One of the standout features in Money Coming Slot Game is the Special Wheel. Unlike the main reels, the Special Wheel does not require a winning combination on the payline to activate. Instead, it offers its own set of rewards based on the symbol it lands on. 
Money Coming Slot Game introduces a thrilling respin feature that can boost your winnings. The respin feature grants you the opportunity to spin all the wheels to the left again, keeping the round of bonuses intact. 
Check out more: Superace88 live casino games Philippines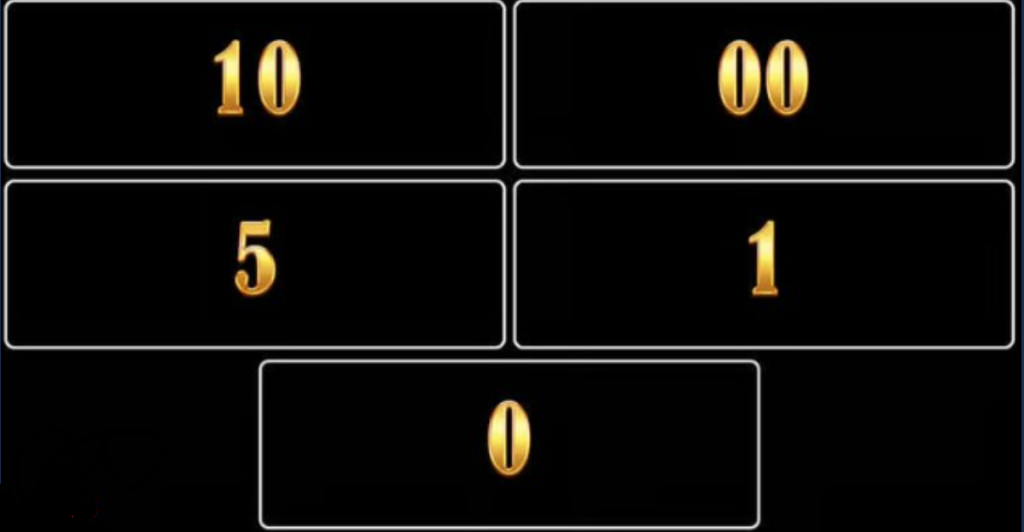 5 Techniques to Win at Money Coming Slot
With our recommended 5 techniques below, you can easily to win at money coming slot, included Point understand the game mechanics, leverage the special symbols, optimize your bet strategy, utilize the respin feature and practice & persistence.
Understand the Game Mechanics: Familiarize yourself with the game mechanics outlined in the previous sections on how to play Money Coming Slot Game and its game features. This knowledge will give you a solid foundation for devising winning strategies.

Leverage the Special Symbols: Money Coming Slot Game features special symbols such as the wild symbol and Scatter symbols. The Wild symbol, represented by the multiplier wheel, can help create winning combinations and boost your payouts. 

Optimize Your Bet Strategy: Carefully consider your betting strategy to increase your chances of winning big. Adjust your bet amount based on the game's rules and mechanics. For example, betting more than 5 pesos unlocks the green Scatter, while betting over 50 pesos upgrades it to the red Scatter with a higher reward multiplier. 

Utilize the Respin Feature: Take advantage of the respin feature in Money Coming Slot Game. When triggered, the respin grants you additional chances to win. 

Practice and Persistence: Like any casino game, winning in Money Coming Slot Game requires practice and persistence. Take the time to understand the game's rules, study its mechanics, and develop your strategies. 
By implementing these tips and consistently applying them during your gameplay sessions, you can increase your chances of winning in Money Coming Slot Game. Remember, luck plays a role, but having a well-thought-out strategy and understanding the game's mechanics can significantly improve your overall success rate.
Popular Casino To Play Money Coming Slot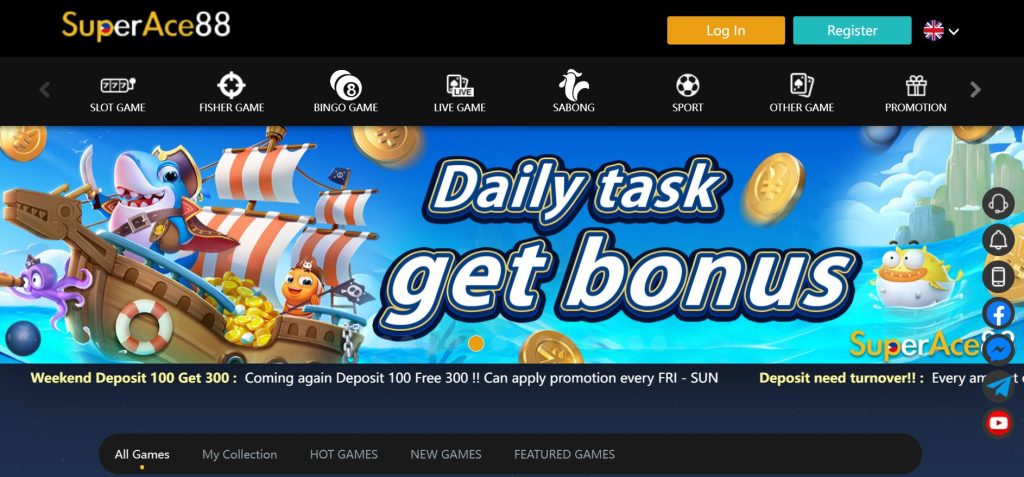 Popular Casino to play money coming slot is Superace88 . With its top-notch gaming platform and extensive selection of casino games, including Money Coming Slot Game, Superace88 Casino provides a thrilling and reliable online gambling experience.
Superace88 Casino stands out for its user-friendly interface, smooth gameplay, and high-quality graphics. The platform offers a seamless and immersive gaming environment, ensuring an enjoyable and engaging experience for players.
By choosing Superace88 Casino, you gain access to a reputable and trustworthy online casino with a strong track record of providing a safe and secure gaming environment. With their commitment to fair play and reliable customer support, Superace88 Casino is a top choice for enjoying Money Coming Slot Game and other popular casino games.
Check out more: Superace88 online live casino guide
Money Coming Slot Game offers an exhilarating and rewarding gaming experience. From the comprehensive guide on how to play Money Coming Slot Game to exploring its captivating game features, this slot game provides a unique blend of entertainment and potential winnings. 
By following the strategies outlined in "How to win Money Coming Slot Game," players can optimize their chances of success. Whether you're a newcomer or an experienced player, Money Coming Slot Game promises endless excitement with its engaging gameplay and special symbols.
Popular Casino Bonus for Money Coming Slot
Frequently Asked Questions (FAQs)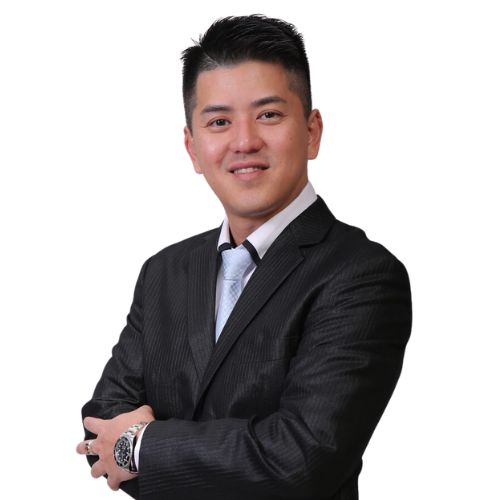 Blog Manager at Superace88
Hugo Phang, a dynamic and innovative professional who serves as the Blog Manager at Superace88 Online Casino, a prominent player in the Philippines' thriving online casino industry. With a passion for both gambling and digital content creation, Hugo brings a wealth of experience and expertise to his role, helping to shape the online casino's digital presence through captivating blog content. 
With his finger on the pulse of the latest casino trends and a commitment to delivering engaging and informative articles, Hugo Phang plays an instrumental role in enhancing the Superace88 Online Casino experience for players across the Philippines and beyond.
The following blog post is intended for informational purposes only. The content provided in this post is based on the knowledge and information available up to the date of publication, which is [insert publication date]. Please note that information, circumstances, and events may have changed since the time of writing, and while we strive to provide accurate and up-to-date information, we cannot guarantee the accuracy, completeness, or relevance of the content at a later time.
Thank you for reading and engaging with our blog post. We hope you find the information valuable and useful. Please remember that the information provided here is not a substitute for professional advice and should be used at your own discretion.