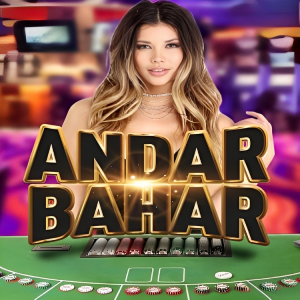 Introduction to Andar Bahar Live Game
Andar Bahar is a live game by superace88 casino. Read our latest slot review on how to play andar bahar and learn about the complete game features. Andar Bahar, a live game offered by Superace88 Casino, combines the rich heritage of Indian card games with the excitement of modern technology.
This captivating game, deeply rooted in Indian culture, offers players a thrilling experience where luck and strategy intertwine. Played with a standard 52-card deck, Andar Bahar presents a 50/50 chance of winning as players predict the placement of a matching card in either the "Andar" (inside) or "Bahar" (outside) piles.
As the game rapidly unfolds, it offers a unique blend of simplicity and engagement, making it a favored choice among gamblers across India and beyond.
Andar Bahar Details & Information
| | |
| --- | --- |
| Casino | Superace |
| Type | Live Games |
| Game Volatility | Low |
| Andar | x1.9 |
| RTP | 94.9% |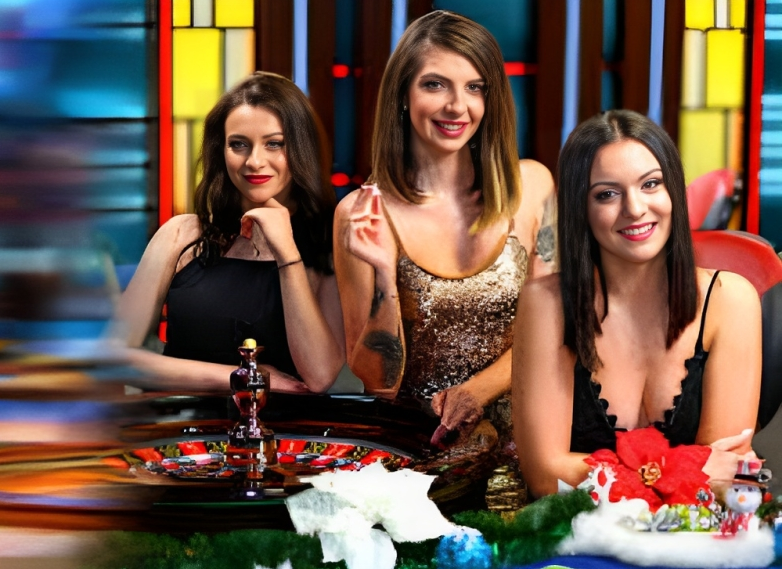 Learn how to play Andar Bahar by following the instructions in our guide below, included understanding the game mechanics, exploring andar bahar payouts, and strategies for success.
1.Understanding the game mechanics
Andar Bahar is refreshingly simple yet incredibly engaging. It uses a standard 52-card deck for rapid-fire gameplay, where the odds of winning are evenly split at 50/50.
The game revolves around predicting the placement of a card identical to the initially dealt card as it appears in one of two piles: "Andar" (inside) or "Bahar" (outside). The pile where the matching card emerges is declared the winner.
Key Rules to Remember
A single 52-card deck is used.
The primary bets are Andar and Bahar.
Side bets on the rank or suit of the first card may be allowed.
The dealer deals cards alternately to the left and right of the Middle Card.
If the total cards dealt after the Middle Card is odd, the Andar bet wins. If it's even, the Bahar bet wins.
2.Exploring Andar Bahar Payouts
Payouts in Andar Bahar can vary based on various factors, including side bets. If the matching card appears on the same side as the first dealt card, the payout typically ranges from 90% to 100%. 
Exciting Side Bets
Some online Andar Bahar games offer additional side bets that can add an extra layer of excitement. Players can bet against the dealer's cut card, guess the lead card's suit, or predict whether it will be above or below a certain number.
Variants for Added Thrill
Andar Bahar enthusiasts can explore different variants of the game:
Ezugi Andar Bahar: Ezugi offers a standard Andar Bahar game with 24/7 access. This version allows you to enjoy the game on both desktop and mobile devices and introduces eight additional side bets for added excitement.
Super Spade Games Andar-Bahar: Known as "In Out," this variant offers fast-paced gameplay with a 50:50 chance. It's hosted by friendly live dealers and is available on desktop and mobile devices.
Xpro Gaming Live Andar Bahar: For a land-based casino experience, Xpro Gaming Live Andar Bahar allows you to interact with the dealer, offering two viewing modes and advanced gaming commands.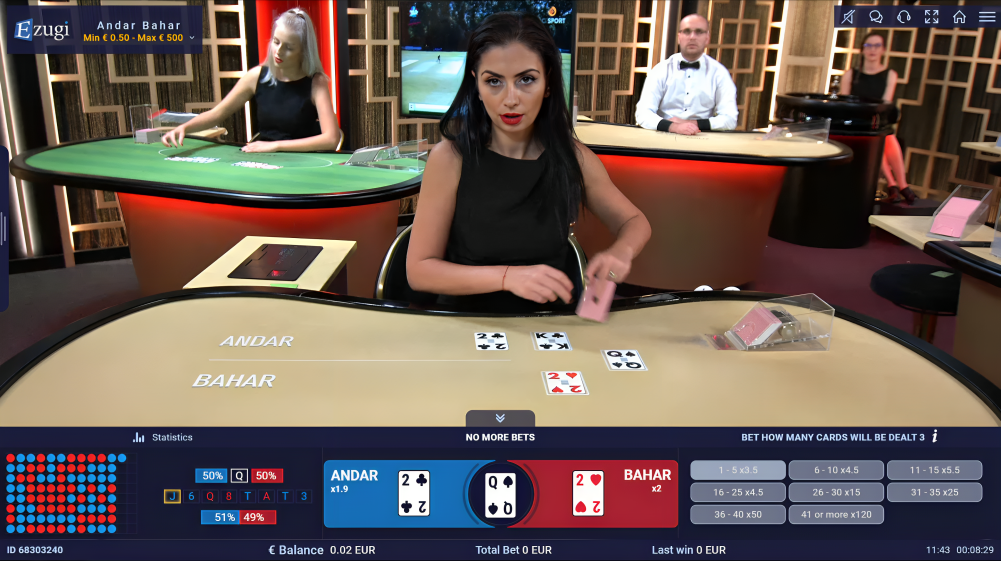 3.Strategies for Success
While Andar Bahar is primarily a game of chance, understanding the game's rules, responsible bankroll management, and observing card patterns can enhance your chances of winning.
Exploring various side bets can also add excitement and potentially boost your winnings. Remember to stay composed and avoid chasing losses, practicing both caution and strategy in your gameplay.
5 Techniques To Win At Andar Bahar
With our recommended 5 techniques below, you can easily to win at Andar Bahar, included master the rules, bankroll management, observe patterns, side bets strategy and stay calm & collected.
1. Master the Rules:
Understand the game's mechanics and betting options to make informed decisions.
Refer to the previous section on "How to Play Andar Bahar" for a comprehensive guide.
2. Bankroll Management:
Set a budget and stick to it. Responsible bankroll management prevents impulsive betting.
Avoid chasing losses, as it can lead to unwise decisions.
Explore different betting limits, considering your budget and risk tolerance.
3. Observe Patterns:
Pay attention to the cards being dealt and look for patterns.
While Andar Bahar is largely a game of chance, spotting trends can sometimes work to your advantage.
Refer to the previous section on "Exploring Andar Bahar Payouts" for insights into card patterns.
4. Side Bets Strategy:
If you're feeling adventurous, explore the various side bets available.
These can add excitement and potentially boost your winnings.
Learn about the different side bets from the previous section on "Exploring Andar Bahar Payouts."
5. Stay Calm and Collected:
Emotions can run high in gambling, but maintaining composure is key.
Avoid impulsive decisions, whether you're on a winning streak or facing setbacks.
Know when to walk away, preserving both your bankroll and confidence.
Practice caution and strategy, as highlighted in the previous section on "Strategies for Success."
Popular Casino To Play Andar Bahar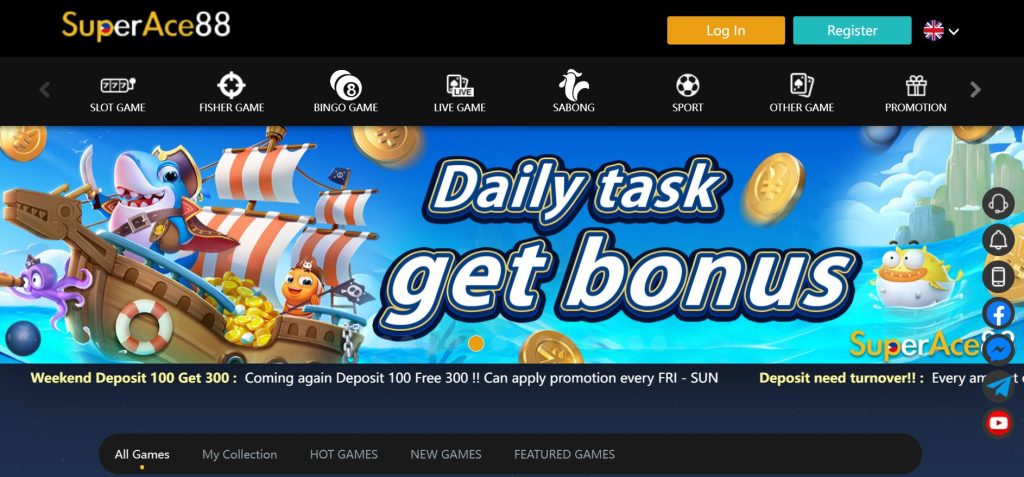 Popular Casino to play Andar Bahar is Superace88. For an exceptional Andar Bahar Live Game experience, we recommend Superace88 Online Casino. This renowned casino offers a world of entertainment tailored to the desires of avid gamblers.
Their live Andar Bahar tables are staffed by professional and courteous dealers, ensuring each round is electrifying. With a commitment to fair play and security, Superace88 Casino provides a safe and secure gaming environment, allowing you to focus solely on the excitement of the game.
Join the ranks of enthusiastic players who have discovered the thrill of Andar Bahar at Superace88 Casino, where the timeless game meets cutting-edge technology, promising hours of entertainment and the chance to win big.
In this exploration of Andar Bahar Live Game, we've unveiled the simplicity and excitement of this Indian classic, courtesy of Superace88 Casino. From understanding the game's rules and features to mastering techniques for success, we've covered it all.
Whether you're a novice or an experienced player, Andar Bahar offers endless entertainment. So, embark on your gaming adventures with Andar Bahar, and may your experiences be filled with thrill and prosperity.
Popular Casino Bonus for Andar Bahar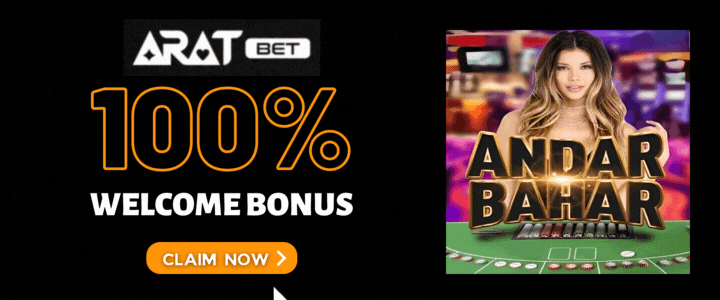 Frequently Asked Questions (FAQs)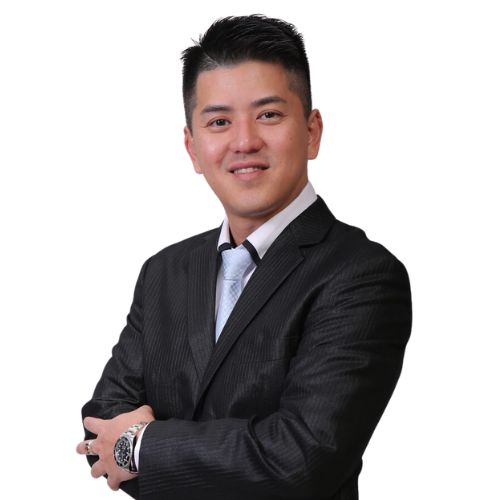 Blog Manager at Superace88
Hugo Phang, a dynamic and innovative professional who serves as the Blog Manager at Superace88 Online Casino, a prominent player in the Philippines' thriving online casino industry. With a passion for both gambling and digital content creation, Hugo brings a wealth of experience and expertise to his role, helping to shape the online casino's digital presence through captivating blog content. 
With his finger on the pulse of the latest casino trends and a commitment to delivering engaging and informative articles, Hugo Phang plays an instrumental role in enhancing the Superace88 Online Casino experience for players across the Philippines and beyond.
The following blog post is intended for informational purposes only. The content provided in this post is based on the knowledge and information available up to the date of publication, which is [insert publication date]. Please note that information, circumstances, and events may have changed since the time of writing, and while we strive to provide accurate and up-to-date information, we cannot guarantee the accuracy, completeness, or relevance of the content at a later time.
Thank you for reading and engaging with our blog post. We hope you find the information valuable and useful. Please remember that the information provided here is not a substitute for professional advice and should be used at your own discretion.